Antiques & The Arts Weekly: LaVerne Nelson Black Painting Doubles Estimate At Abell
The October 15, 2017 sale saw many notable prices.
PUBLISHED: OCTOBER 16, 2017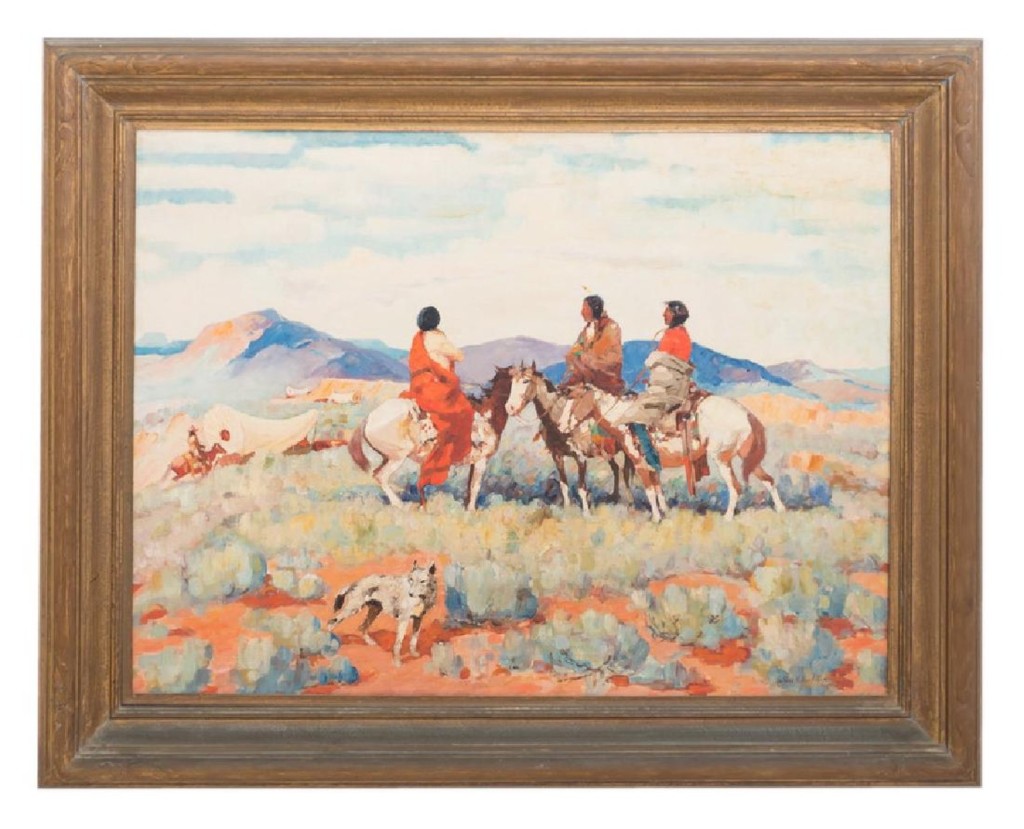 LOS ANGELES — Three Native Americans huddle together on horseback as they mindfully watch a caravan of settler's wagons passing yonder towards a dry and expansive western landscape in a painting by LaVerne Nelson Black, which rose to the top lot at Abell Auction's October 15 sale, bringing $129,000.  The work more than doubled the $60,000 high estimate, measuring 30 by 40 inches and hailing from a Santa Monica, Calif., estate.
The sale saw other notable prices for works by French artist Gustave Loiseau, a Tiffany Studios daffodil lamp and a Pablo Picasso "Tete de Jeune Fille" lithograph.
For more information, www.abellauction.com or 323-724-8102.