Some Hollywood-style bling will go on the block in Los Angeles Sunday morning, just as the city rolls out the red carpet for the biggest awards show of the season. Tomorrow morning, Abell Auction Company opens the preview of its quarterly sale, with a show-stopping tiara, a few statement necklaces, luxury watches, and some serious ice. For those of us who can't get there to try it on live, it's all online here.
Now in its fourth generation as a family-run business, Abell was founded a century ago in Los Angeles and has evolved into SoCal's favorite place to unload family heirlooms and pick up treasures at often surprising bargains. With a staff of in-house specialists, translators, and appraisers, including accredited jewelry and gem experts, Abell is known locally for friendly and professional customer service, and reasonable commissions.
These days, the company caters to both local and international clientele. Abell is a trusted name in what is now one of the largest estate markets in the country. This week, their gallery is showcasing a collection of modern and post-war art along with fine jewelry, antique furniture and appointments up for bids on Sunday. I'm going to show you highlights of the wearable bits.
Let's start with the two pieces that first caught my eye, because you know I love snakes and tiaras.
This post was sponsored by a partner of The Jewelry Loupe.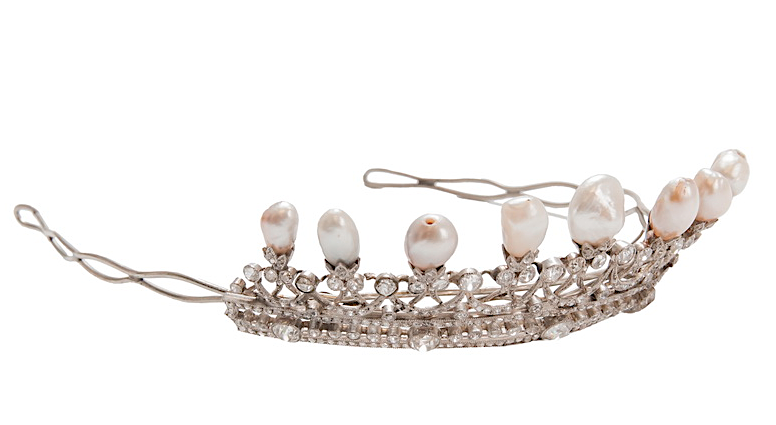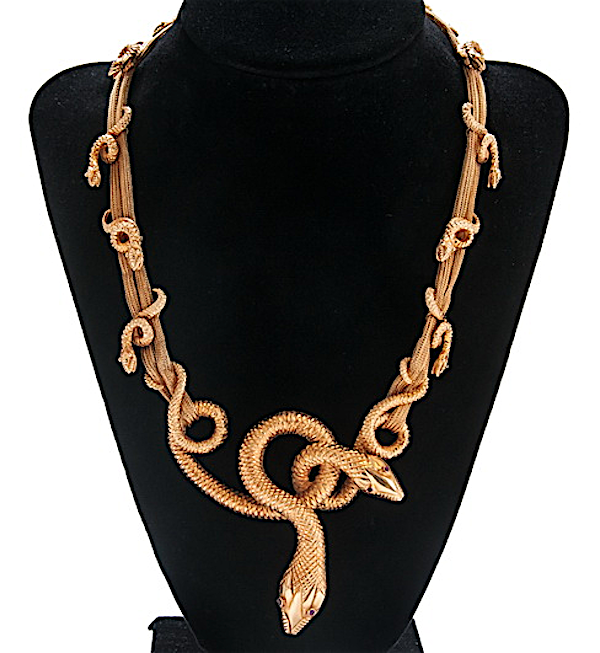 That antique tiara is designed around a dozen Baroque pearls and more than 12 carats of diamonds, primarily Old European, old mine cut and rose cut, set in platinum and 18k white gold. Yours for an estimated $4,000 to $6,000. Those entwined ruby-eyed 18k gold snakes coiling up a braided 16.5″ rope chain are expected to sell for $3,000-4,000.
The bulk of the jewels in this sale are all about diamonds, in a variety of shapes and designs, starting with a beautiful Victorian platinum brooch in a fluid floral motif designed around four juicy Old European cut diamonds. It's strung on a modern white gold chain, to show what a stunning necklace this would make. After that, we're diving straight into the rings, vintage to contemporary.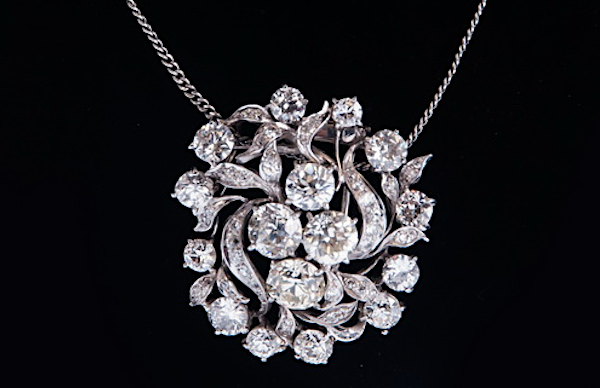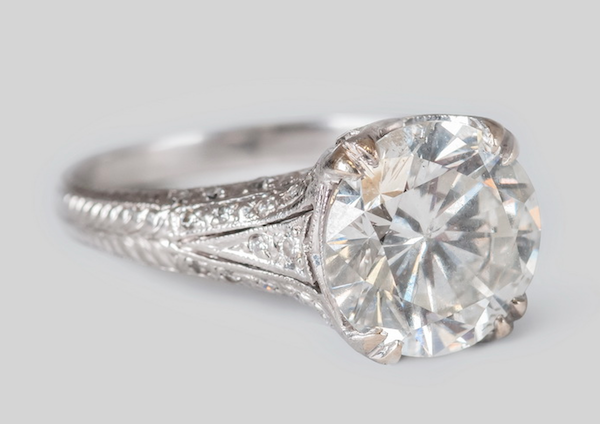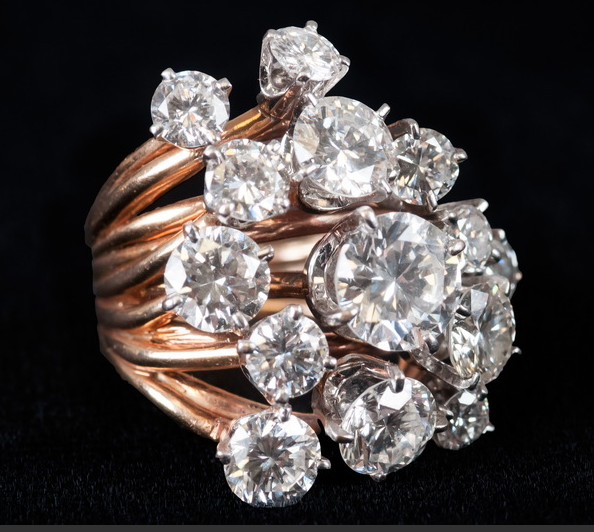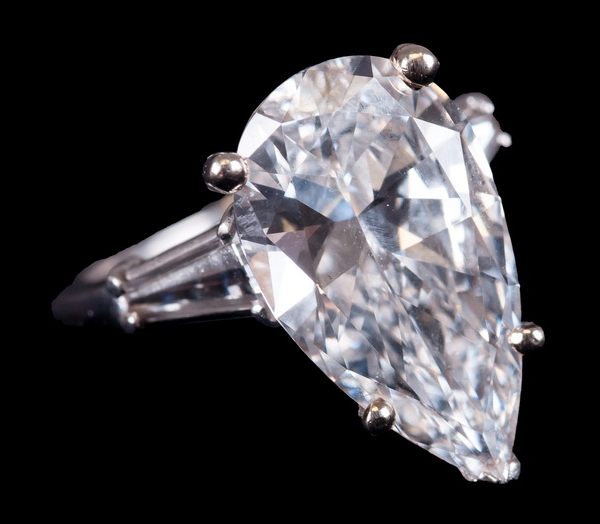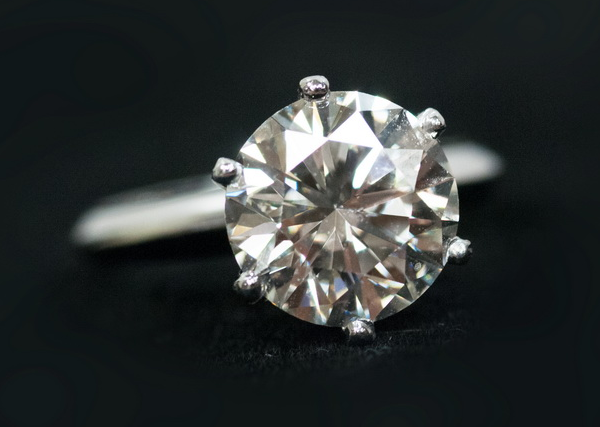 Scroll down about a third of the online catalog page to reach the jewelry and curated selection of fine watches. Here are a couple examples of the beautiful and more accessible timepieces from famous jewelry brands on offer.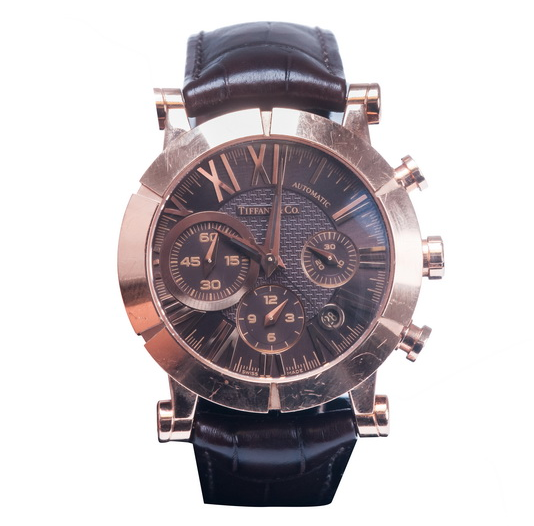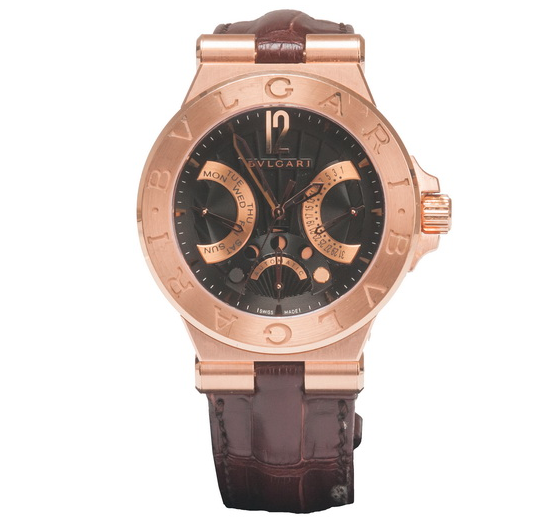 I'll close with two delicious non-wearable examples of the metal and lapidary arts: a Chinese coral carving and some gilt bronze andirons based on a pair Alberto Giacometti designed for Nelson Rockefeller in 1939.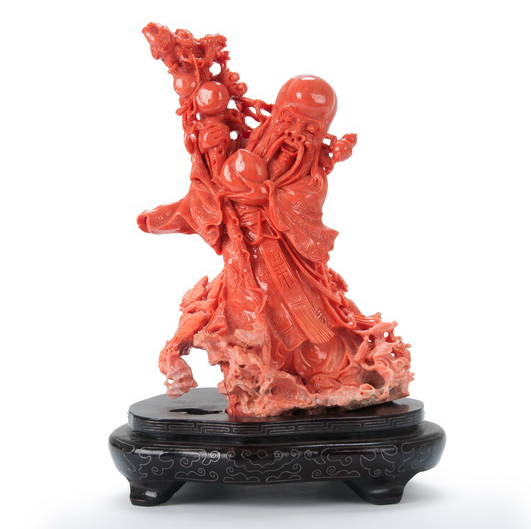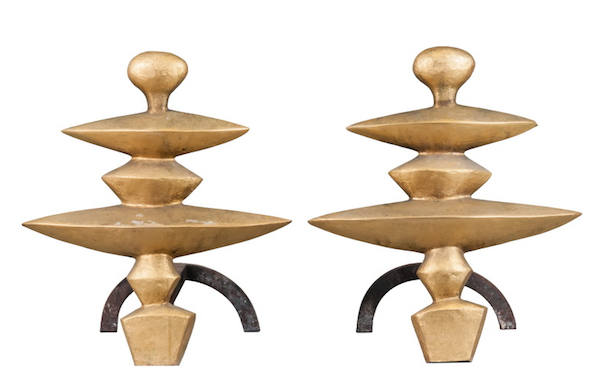 Top to bottom:
Tiara (lot 204) of platinum and 18k white gold set with Old European cut, old mine cut, and rose cut diamonds (approximately 12.33 total carats) and 12 Baroque pearls measuring 10.48 x 6.98mm to 15.42 x 12.81mm, estimated at $4,000-6,000
Double snake necklace (lot 213) of 18k gold braided rop chain (16.5″ long) with intertwined gold snakes with ruby eyes, estimated at $3,000-4,000